2015 Chardonnay, Zotovich Vineyard, Sta. Rita Hills
Bottle $32.00
High-pitched, mineral-laced aromas of fresh citrus fruits and white flowers are released with a swirl. Dry, racy and sharply focused, offering lively Meyer lemon and bitter pear skin flavors and a hint of anise on the palate. The wine closes spicy and tight, with very good clarity and length and a hint of honeysuckle.
---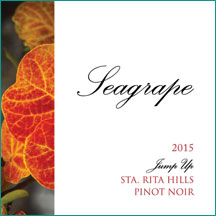 2015 Pinot Noir, "Jump Up", Sta. Rita Hills
Bottle $36.00
A first sip is a tell-tale of the vintage, with spicy white-pepper notes enveloped by cherry (sour cherry and some just ripe Bing cherry) along with the rocky minerality that is a hallmark of the appellation. Pomegranate-like flavor and acidity and a silky texture interlaced with soft tea-like tannins round out this balanced, approachable and pretty wine.
---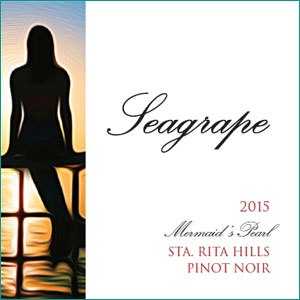 2015 "Mermaid's Pearl" Pinot Noir, Sta. Rita Hills
Bottle $70.00
A veritable treasure chest of aromas, flavors and textures abound in 2015 Mermaid's Pearl. A dark and vibrant maroon color entices the senses. Spicy aromas of allspice and a hint of nutmeg mingle with black cherry compote and lead to a sip. A silky texture delivers more berry flavors – blueberry and black raspberry, accented with polished tannins and traces of sandalwood. Just 22 cases produced.
---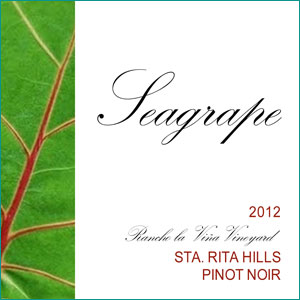 2012 Pinot Noir, Rancho La Viña Vineyard

Bottle $36.00
A single barrel selection. A swirl brings notes of tobacco leaf and darker berry aromas that remind of dried blueberry, huckleberry and rosehips. A taste brings layers of plum-cherry, cola and appellation specific earthy characters that remind of chaparral in the summertime. Beautifully balanced, with lively food-friendly acidity and soft but noticeable chalky tannins. Limited availability.
---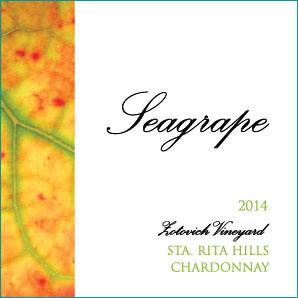 2014 Chardonnay, Zotovich Vineyard, Sta. Rita Hills
Bottle $36.00
A classic Sta. Rita Hills Chardonnay, full of both richness and lilting acidity. A reminder of coconut pie with graham cracker crust comes to mind with the first sniff, and a sip astonished with a yin-yang of texture. Palate enveloping, then bright and crisp acidity. Crisp Granny Smith apples, Crenshaw melon and hints of tangerine lead to baked apples and a spicy cornucopia of vanilla, cinnamon and toasted walnuts on the pleasant and lingering finish.
---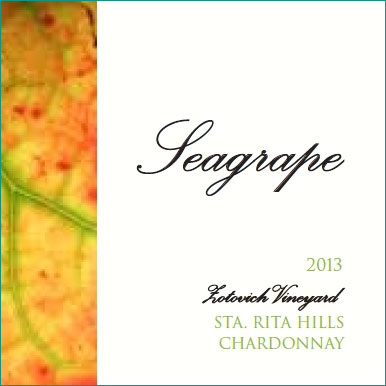 2013 Chardonnay, Zotovich Vineyard, Sta. Rita Hills
Bottle $36.00
---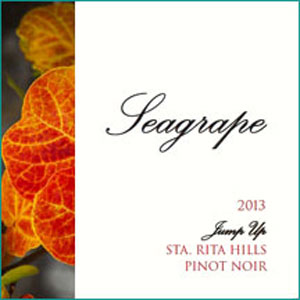 2013 Pinot Noir, "Jump Up", Sta. Rita Hills

Bottle $36.00
A beautifully balanced Pinot bringing both red and black cherry notes that intertwine with reminders of cola, blueberry and hints of red rhubarb. Refreshing and food friendly acidity dances and teases the taste buds, finishing with soft tannins and lingering hints of allspice and cherry compote. Limited availability.
---