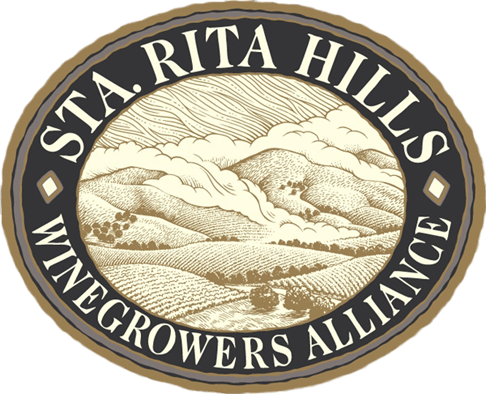 The Sta. Rita Hills appellation is in Santa Barbara County, California. This cool-climate winegrape-growing region is defined by two valleys on either side of the actual Santa Rita Hills and what it makes it such a great place for growing Chardonnay and Pinot Noir is that Sta. Rita Hills runs east-west to the Pacific Ocean (most valleys on the West Coast run north-south). And this part of the coast is still influenced by Arctic currents, so the ocean is cold! This has a huge influence on the climate in the vineyards.
A typical Sta. Rita Hills day starts with morning sea fog that burns off around 10am, letting the sunshine reach the vines and the temperatures to increase. Then, early in the afternoon the ocean "breeze" arrives, cooling the vines. It is this daily moderation that keeps the region so cool, allowing a long, slow and even ripening while preserving the grape's natural acidity.
The Sta. Rita Hills vineyards that supply grapes to Seagrape Wine Company are run by friends of ours, making business just that more enjoyable! In some cases, we get most of the grapes from the vineyard and in others, the vineyard supplies several other Sta. Rita Hills wineries, which make comparisons interesting.